Ben Lee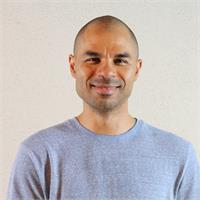 Ben is athletic by nature and and has been a certified personal trainer and yoga instructor for over 15 years. He brings his experience of body mechanics and exercise science to his yoga classes, balanced with his sensitive, caring and humble spirit. His classes are challenging, uplifting, and approachable, as he takes you beyond the physical aspects of yoga, and brings you into your own sacred space. When Ben is not teaching classes or working with clients, he is spending time with his family and doing things that make him feel happy such as cooking, reading and being in nature.
Ben Lee instructs the following:
Focus on alignment and the breath. Poses consist of sun salutations, standing poses, twists, back bends, inversions, and seated poses. Modifications and props are provided to help students access the poses safely and effectively. Philosophy is woven into the fabric of the class to help students embody the teachings of yoga.