Leona Starnes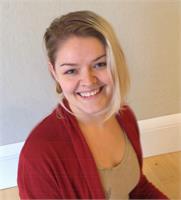 Leona started practicing yoga in 2005, and received her RYT 200 hour certification through Chicago's Yoga Now in February 2011. Leona is passionate about sharing the empowering message of yoga. Her own practice continues to get her in touch with her inner strength and knowledge, constantly reaffirming that by cultivating self-awareness and self-compassion we find our own innate power to heal. Leona teaches her students how yoga can be used to connect to their inner healer both on and off the mat. Whatever your level or reason for practicing, Leona looks forward to sharing some breath and laughter with you!
Leona Starnes instructs the following:
Restorative yoga is designed to help relax and renew the body on many levels; the nervous system, emotional distress, physical tension, and more. Poses are supported by props while relaxing music is played and poetry is read to encourage introspection and relaxation.




Align and flow yoga class coupled with yoga nidra. Yoga Nidra is translated as yogic sleep; a guided relaxation that utilizes visualizations combined with intention setting practices. The purpose of yoga nidra is to transcend unconsciousness limiting psychological holding patterns in order to manifest your visions.




This is a gentle yoga class, adapted using a chair to modify poses for support and added balance. These modifications make yoga more accessible to people with limited mobility, including seniors, or those recovering from an injury. All are welcome! This class is suitable for those new to yoga or those looking for an accessible addition to their current yoga practice.