Nora Gordon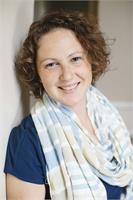 Nora loves to take life by the reins and is passionate about health; believing our bodies have unsurpassed wisdom. She supports a sustainable model of health through food, lifestyle, spirituality and holistic medicine. Nora holds a Masters in Public Health Nutrition from the University of Minnesota and currently works to improve health equity and food justice in Minneapolis. Additionally, she is a 200hr certified yoga instructor from Big River's Yoga for Conscious Living Program and she has studied health coaching, Ayurveda and holistic nutrition sciences. Often, you can find Nora on her mat at Big River Yoga, riding her bicycle, enjoying the outdoors, getting creative in the kitchen or sipping a cup of chai tea.
Nora Gordon instructs the following:
Restorative yoga is designed to help relax and renew the body on many levels; the nervous system, emotional distress, physical tension, and more. Poses are supported by props while relaxing music is played and poetry is read to encourage introspection and relaxation.




Ideal for those new to yoga. Build a solid foundation for a safe and joyful yoga practice.